Welcome to Version Control
Drafty uses the Google Drive API to store and retrieve your files. Sometimes things happen that we wish would not, we Undo too many times or hit the dreaded Clear button by mistake. In these cases it can be useful to rollback to an earlier version of the file and work from there. With Drive's version control this is easy:
The first thing you will need to do is navigate to your Drive and select the Folder called 'Drafty' by double clicking the folder. From there, navigate to the file in question and right-click (or control-click) that file.
Doing so will present you with a pop-up menu like the following: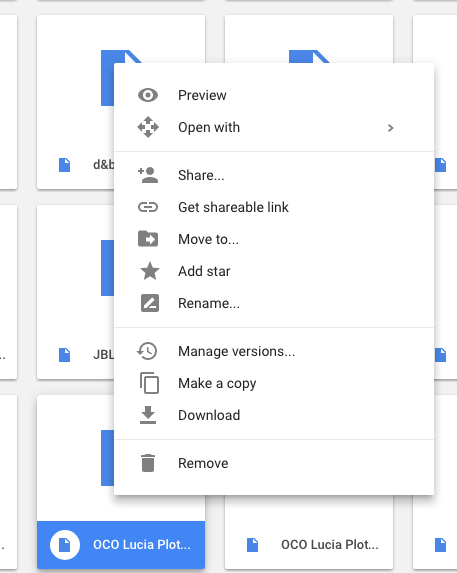 The first this you will do is make a copy of the file in order to prevent any accidents.
Let me repeat.
First make a copy of the file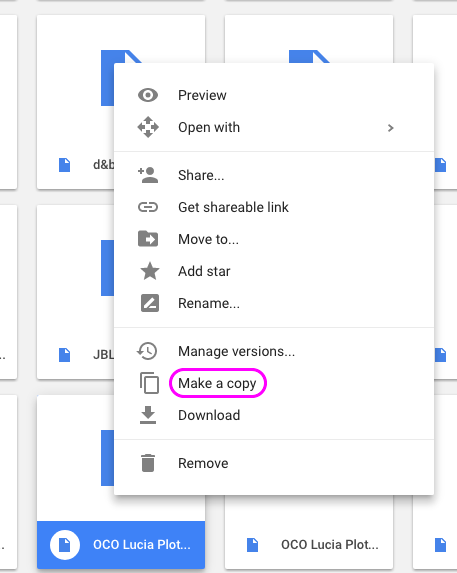 Once the copy is made you can return to the original file and right-click (or control-click) again to access the pop-up menu. This time you will select Manage Versions.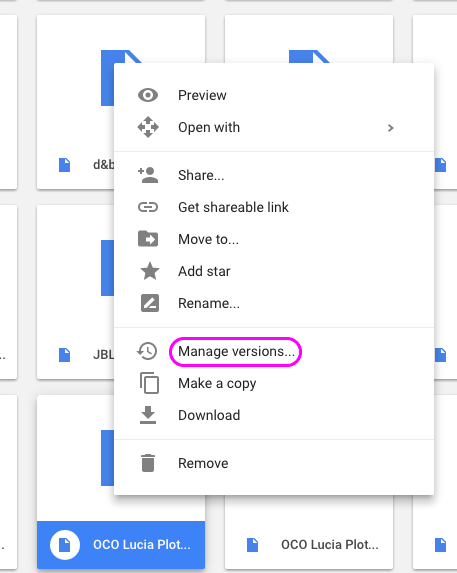 Selecting Manage Versions will present you with a new dialog box showing your options for the file's different versions. It will look something like the image below.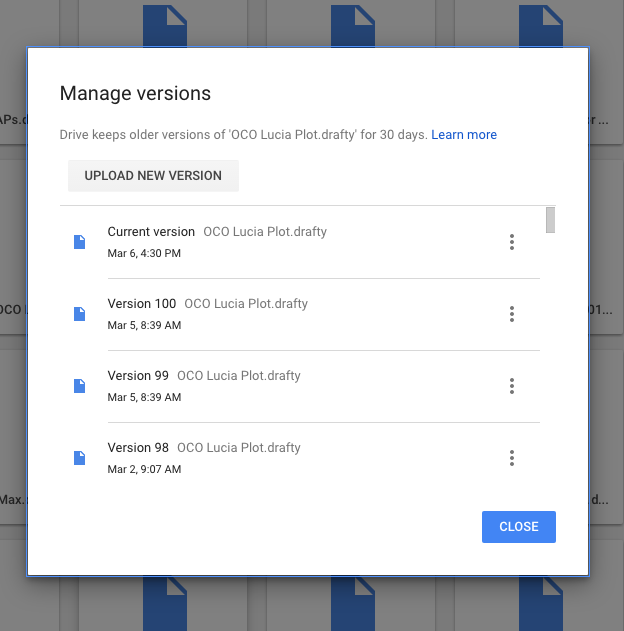 In the above example, let's say the error happened on Mar 5th and I only just discovered in whilst drafting on Mar 6th (the current version). In order to access the Mar 4th version in Drafty I would need to delete the newer versions of the file. This is why we suggest you save a copy first.
Save a copy first
To delete a version you click on the vertical ellipsis next to the current version and select 'Delete' as per the image below. Continue doing this until you get to the version you want to use as your current version. Once you have the version you want as your current version navigate back to the Drafting Table and re-load the file from the standard Open file tool.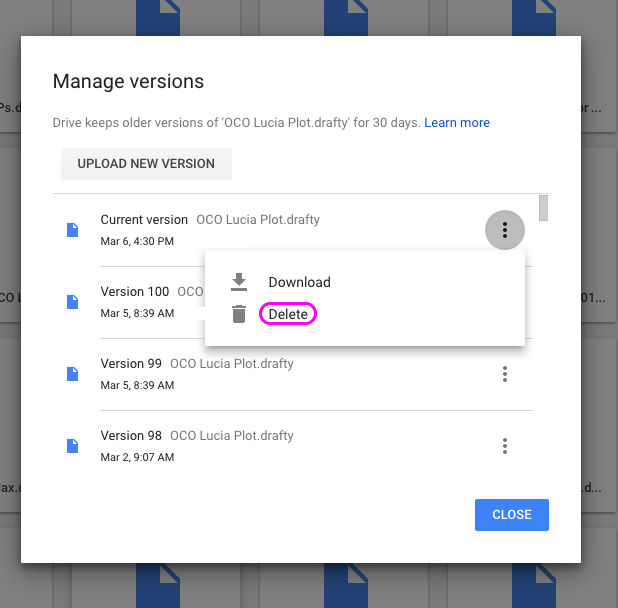 That's all there is to it. Easy. But please,
Save a copy first.